Raising Awareness, Changing Lives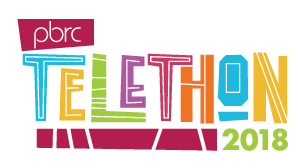 Please join us for the 41st annual Permian Basin Rehabilitation Center Telethon 2018 on Saturday, April 21st from 7:00-11:00 pm and Sunday, April 22nd from 1:00-6:00 pm hosted by CBS7. Please call (432) 552-8000 during Telethon hours. We want to hear from you.
Tune in to the 9-hour Telethon and meet our patients and celebrate their stories of determination, persistence, and inspiration.  During the live Telethon, call in your pledge that will get you into the hopper to win one of the fabulous prizes.
The World Through Lorenzo's Eyes
Lorenzo Illas
Lorenzo Illas is a 4-year old child with Autism. He can't communicate with words and he struggles every day with the most simple activities. His parents and therapists dream that someday Lorenzo will speak for himself. If you looked into his eyes would you see a child with Autism?
Hearing that their son Lorenzo was diagnosed with Autism was painful and scary for his parents, Miguel and Cindy. Dreams for Lorenzo's future were shattered that day, and his unpredictable future weighed heavy in the hearts of his parents. Fortunately, they brought Lorenzo to the Permian Basin Rehab Center when he was 21 months old seeking help and looking for hope.
With the help of the Permian Basin Rehab Center and your support, Lorenzo's life is changing. He is starting to imitate words and use a picture communication system, as well as engaging and responding to his therapists during therapy. His parents and therapists treasure each skill or accomplishment no matter how small. The journey with Autism is not an easy one, but Lorenzo and his family are feeling hope for the future.
Give to Make Dreams Come True
For over 65 years, people like you have given hope to all the children and adults who have come to the Permian Basin Rehab Center seeking the therapy they need to make their life better. With your support the Permian Basin Rehab Center provided over 27,000 therapy sessions to children and adults in 2017. Patients and their families travel from 34 counties in West Texas and New Mexico seeking the therapy they need and deserve. You are the
reason that the Permian Basin Rehab Center has been able to provide hope and help to our patients for so many years.
We cannot do it without you. It is through your generosity that we can continue to fulfill our mission. You can trust the Rehab Center to be good stewards of your donations. All funds given during the Telethon on April 21 & 22 stay here to help us help your neighbors in need. You can be confident that your charitable gift will give
hope to those who face devastating accidents, birth defects, or Autism throughout the Permian Basin.
Through your generous giving, the Permian Basin Rehab Center continues to grow and provide the services that so many patients desire. The new Outdoor Therapy Center is an extension of the indoor therapy space that presents unlimited potential growth of the Center and the success of our patients' quality of life. This unique,
one of a kind facility will meet the therapy needs of our children and adult patients and help them transfer the skills acquired during therapy into their everyday environment.